Remember, we offer furnace emergency repair!
It's a cold winter night, and you and your family are sleeping in comfort at home. Then, your heating system stops working. You're in for a cold awakening tomorrow morning. It's time to call the trusted team with 24/7 furnace repair service: Comfort Air.
Not only do our NATE-certified techs repair all furnace makes and models, but we also offer a 100% guarantee on all of work. If you want friendly and effective furnace repair service in Kitchener Waterloo, call the professionals at Comfort Air.
If you're ready to get started, give us a call at 519-616-4822 or fill out the form to get in contact with us. Remember: call us 24/7 for all your furnace repair needs!
Furnace Tune up
An annual furnace tune-up can keep your
heating system
running right through the entire winter, all while saving you money on your energy bills. Plus, regular furnace maintenance can help extend the life of your system and keep your manufacturer's warranty intact.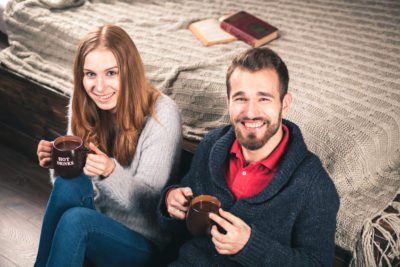 The NATE-certified technicians at Comfort Air are
furnace tune-up specialists
serving Ontarians. Our experienced team works with all makes and models, and we back our work with a number of ironclad guarantees.
Don't turn on your furnace for the season without scheduling a furnace tune-up first. Keep reading to learn more about the benefits of regular maintenance.
When is the best time to schedule a furnace tune-up?
We advise that you have us tune up your furnace in the late summer or early fall, before you turn it on for the season. This allows us to make sure everything is in working order before it starts constantly running, and cleaning out the system at this early point will help you get the best energy efficiency all season long.
However, there is no bad time to schedule a furnace tune-up if you've been putting it off! Even in the middle of winter, a furnace tune-up can help you avoid major repair issues and boost your energy efficiency.
If you haven't scheduled your annual tune-up yet, give the experts at Comfort Air a call today!
Get a Quick Quote or call us today!
519.568.8878
FREE QUOTE